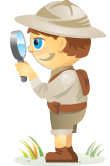 Do you have a plan to handle negative feedback?
Do you know how to measure your engagement?
These issues and more are faced by many social media marketers.
In this article, I'll share research and tips to help you overcome common challenges social media marketers face.
#1: Marketers Lack Plan for Negative Comments
When it comes to dealing with negative social buzz, more than half of marketers still aren't sure what to do.
Research published on eMarketer shows only 45% of marketers currently have an effective strategy to deal with negative social media posts; 23% don't have any kind of plan; 25% are working on getting a plan; and 8% have a plan that doesn't work.
Dealing with negative social media posts can be time-consuming and uncomfortable, particularly if you don't have a written policy for handling them. Rather than waiting until disgruntled customers or anonymous haters (you should be able to tell them apart!) show up, make a plan for handling those situations before they arise.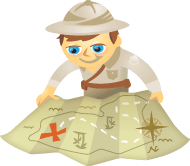 Do you know how social media is helping your business? Want to find out how Twitter, Facebook and other sites are impacting your brand awareness?
The good news is social media has finally made it to the grand stage of "accountability." A place where there are lots of people who want to measure it. The bad news is there isn't a single clear-cut answer.
However, with a few simple steps, you can build a measurement strategy that accomplishes your goals.
Defining Terms
To start, let's agree that brand awareness is a measure of how recognizable your brand is to your target audience. For those looking to get ahead of the curve on social media measurement, the first step is to align your social media metrics with metrics your company is already comfortable with.