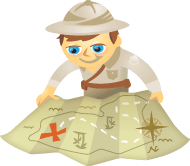 Do you want to improve social media productivity?
Are you interested in finding ways to energize your marketing?
Daily activities separate successful social media marketers from their peers.
In this article I'll share six social media habits to improve your marketing.
#1: Build Meaningful Relationships
Successful marketers know that relationships are the fuel behind business success. To keep the pipeline full, you must build meaningful relationships with both consumers and other business owners.


Listen now: Play in new window | Download | Embed
Subscribe: iTunes | Android | RSS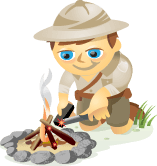 Do you want to manage social media more efficiently?
Do you have the right tools?
To streamline your approach, you'll need resources that work well with your business.
In this article I'll share the best tools to manage and optimize your social media marketing.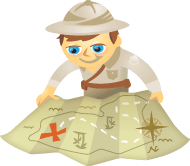 Do you spend hours on your social media outreach and have no idea if it's successful?
Are your clients constantly clamoring for social proof?
If you haven't already done so, you need to find a strategy to measure your social media return on investment (ROI).
In this article I'll share tools and tips to measure the ROI of your social media efforts.
Why Measure Your ROI?
ROI is proof that your marketing efforts are working. Clients and supervisors need to know if you're successful… and you do too!
This is important for social media companies, consultants and in-house staff.
The main challenge in measuring ROI is keeping up with changes in algorithms, implementing the new tools that hit the marketplace and proving to your clients that they're getting the most out of their investment in you.
Here are five steps for your ROI measurement strategy.
#1: Set Social Media Goals
ROI can be measured in a variety of ways: through customer acquisition, lead generation, clicks, revenue, contest entries, etc. It all depends on your goals. Before you can track and measure your ROI, you need to determine your goals so you know which factors you're measuring and what success looks like.
Top 5 Metrics for Auditing Your Social Media Marketing ROI: Beyond revenue, participating in social media has many "beneficial business applications, such as facilitating customer service and boosting public relations."
Reach, traffic, leads, customers and conversion rate are the metrics Pamela Vaughan on HubSpot suggests you consider to determine social media marketing success.