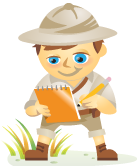 You know the location wars are heating up when a simple search for "Foursquare vs. Gowalla" returns millions of results. And then there's MyTown.  Which of these is right for your helping your local business?
The two hottest location-based social networks—Foursquare and Gowalla—are taking different approaches to the market, and seeing unique uptake patterns as a result.  While these companies have repeatedly said they don't view each other as competitors, the activities on networks are similar.
What's more, several other companies are making the case to be included in the discussion about the top location-based network, including Booyah's MyTown, which has more users than Foursquare and Gowalla combined.
Let's take a look at how the location wars are unfolding and which of these services might be ideal for your marketing strategy.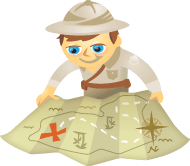 For the first time in history, the Internet is focusing in on local business in a major way. And Foursquare is leading the trend.
Instead of competing in a "global marketplace," local business owners now have access to geotagging, local search, and location-based services. All of which make the Internet more useful to small business than it has ever been before.
Imagine being a hotel owner with several rooms available at 8 o'clock one evening. You know there are a couple of big events happening in town and people are going to be looking for rooms to "sleep it off." Because of location-based services like Foursquare and Gowalla, you can now advertise a special for those rooms to people who are close enough to take advantage of it.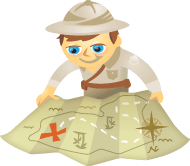 Do you run a local business?  Maybe a restaurant, coffee shop or retail outlet?  Do you want a fun way to encourage repeat traffic to your business?  Does the idea of your customers talking about your business to all their friends sound interesting? If so, you need to pay attention to Foursquare and Geotagging.
What is Geotagging?
Simply put, geotagging is the process of attaching geographical data (longitude and latitude) to photographs, videos, websites, status updates and even emails.  This geotagged data shows where the photos, videos, etc., were created or modified.