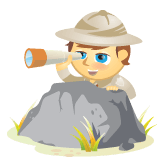 Is your business experiencing the social media success you had hoped for? Are you curious what successful companies are actually doing to gain social media success?
You've come to the right place. This article highlights nine companies (big and small) that have transformed their online presence by implementing innovative social media marketing.
You're sure to find inspiration for your social media efforts here.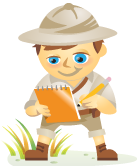 I recently interviewed Jay Baer, co-author of the brand-new book The Now Revolution and founder of the popular blog ConvinceandConvert.com.
In this interview, we talk about social media marketing, Jay's experience writing the book and about where this crazy, fast-moving industry is headed.
Mike: Jay, what's the single most important thing that marketers or business owners need to know to be successful right now?
Jay: It's a terrific question. One of the things that we talked about a lot in the book is the fact that you have to act quickly as an organization. The example that we use to kick off the book is if you're at a hotel and you're having a bad hotel experience—it's dirty or gross or whatever—historically, you might go down to the front desk, or call the 1-800 number or write a letter.