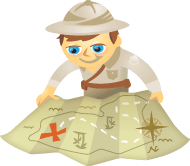 Twitter is a powerful marketing tool.  But have you considered using the power of Twitter to enhance marketing efforts—social media or not?  This article will show you how.
Most people talk about Twitter in terms of getting to know people, building lists and using followers.  But for marketers and business owners, that's just the start.
The Laser Focus of Twitter
One of the reasons I prefer Twitter to Facebook is that it's much more focused, and in that regard, is much more business-oriented. As opposed to Facebook, where business and social are separated by pages and profiles, Twitter combines it all together in an easy-to-follow format.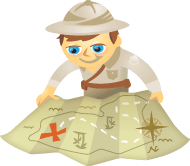 Are you suffering from blogger's block? Is it hard to find time to create content for your blog?  If so, look no further.  This article lists some easy-to-implement tips to help you get over the hump.
But first, there's a big myth (and it may be your roadblock) that needs attention.
The Myth:  I Have No Time to Blog
Every now and then I poll my blog readers and ask about their challenges with blogging. Without fail, most people say that their number-one challenge is that they don't have time to write on their blog.  Frankly, I think that is a false problem because you make time for what's important.
I suggest reframing the challenge from "I don't have time to write on my blog" to "I make time to market my business."  In the context of your business, blogging is a marketing tool.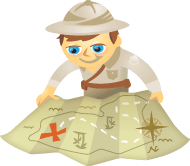 Though they had been around for many years, blogs burst on the scene as a hot marketing tool around 2003 when marketers discovered easy-to-use blogging platforms like Blogger, Typepad, and WordPress.
However, just because anyone can set up a blog, doesn't mean everyone should, and many professionals and businesses start blogging without giving any thought to why, how and who will be doing the blogging.
Over 50 percent of blogs are abandoned within the first 90 days. While this isn't really important if you're writing a personal diary, political or celebrity blog, it is very important if you start a blog for your business and don't keep posting on it consistently and with purpose.
When a prospect lands on a blog that hasn't been updated in months, it's akin to walking into a vacant store with busted windows and dust blowing in. It's just not pretty; and it doesn't look good for you, your business reputation and your branding.
Don't let that happen to you. Start right, start smart and follow a few suggested guidelines. First, let's review some basics: