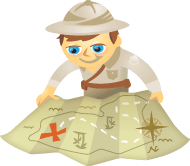 Are you planning a social media campaign?
Do you wonder why some marketing campaigns are more successful than others?
The recent ALS Ice Bucket Challenge went viral because they used powerful psychological concepts to influence participation.
In this article I'll share the concepts ALS used to achieve overwhelming success and how you can use them.
#1: Appeal to Indirect Public Commitment
We are more likely to act on and complete a task when we promise ourselves we'll do it. The obligation is amplified when we make a commitment publicly—we put even more pressure on ourselves to follow through so we don't risk both personal and public letdown.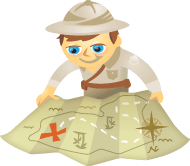 Did you know using facts and figures instead of images can lower interaction?
Do you appeal to your audience's emotions to drive sales?
Our brains are hardwired to base decisions on emotion and familiarity.
In this article I'll show you four ways you can use behavorial triggers to get more out of your social media marketing.
Visual and Emotional Content Inspire Action
As a marketer, your job is to drive behavior in others–whether it be a click, like or purchase.
It can be a challenge to know how to inspire those actions, but a little background on how people process and react to their surroundings can help you do just that.
I'm going to tell you about the basics of our "brain biology," and then give you examples of how you can use it to your advantage.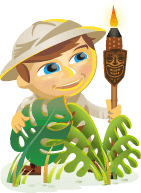 Do you use Google+ for business?
Are you wondering how to promote your content on Google+?
To learn about Google+ tactics that are available to marketers, I interview Lynette Young for this episode of the Social Media Marketing podcast.
More About This Show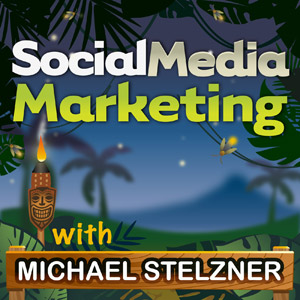 The Social Media Marketing podcast is a show from Social Media Examiner.
It's designed to help busy marketers and business owners discover what works with social media marketing.
The show format is on-demand talk radio (also known as podcasting).
In this episode, I interview Lynette Young, author of Google+ for Small Businesses. Her agency, Purple Stripe, helps businesses thrive with social media. Lynette is a Google+ marketing expert who has more than 1.5 million followers on Google+.
Lynette shares why she got hooked on Google+, and how businesses can use the tools available to succeed on the platform.
You'll discover how to get your content to show up in Google, and how Google+ users are different than Facebook users.
Share your feedback, read the show notes and get the links mentioned in this episode below!
Listen Now
Listen now: Play in new window | Download | Embed
Subscribe: iTunes | Android | RSS
You can also subscribe via
iTunes
,
RSS
,
Stitcher
,
SoundCloud
or
Blackberry
.