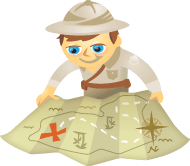 Have you considered starting your own LinkedIn Group? These groups are excellent for networking, prospecting and establishing thought leadership.
You can start your own LinkedIn Group based on any of the following categories of professionals: prospects, peers, alumni, geographical, existing organizations, interest and more. You are limited only by your creativity!
In my experience, professional people are busy and if they're going to participate in LinkedIn Groups, they really only have enough quality time for 1 to 3 groups weekly.
What follows are best practices for becoming a top group for your target market and specialty category.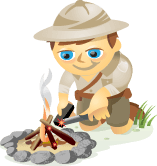 If you want to build truly influential relationships online, you have to find places where you can consistently add value, spend quality time and have engaging conversations with members of your target demographic.
LinkedIn Groups offers one of the best ways to make the most of your social media engagement time, but you must adopt the right strategy to be successful. This article will show you how.
LinkedIn allows you to join up to 50 groups, but you can't possibly be effective and spend enough time to make a difference in 50 groups.
What works best is to focus your time and effort on a deep and narrow approach in order to build influence within LinkedIn Groups, enhance your credibility and generate new connections.