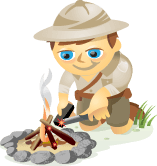 Ask any marketer about trends for 2011 and you'll undoubtedly hear the phrase "location-based services." However, among Foursquare, Facebook Places, SCVNGR, Gowalla and many others, marketers have a lot to choose from.
In this article we'll cover the two major players—Foursquare and Facebook Places—and see how they stack up.
What are location-based services?
Location-based services allow users to connect with others based on their current locations. In most cases, people use their smartphones (iPhone, Android, Blackberry) to "check in" to businesses like restaurants, bars and stores they visit. These locations are then broadcasted to their online friends.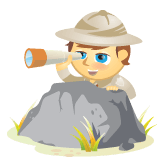 Washington Redskins fans are some of the most devoted when it comes to supporting their team, donning full Native American headdresses, painted faces and hog noses.
These loyal fans now have an arguably easier way of showing their support—and connecting with each other—through Foursquare.
In a pilot for the 2010 football season, the NFL team rolled out Foursquare as a way to reward fans for attending home games or rallies during out-of-town games.
The results beat expectations. By December, Redskins fans had logged more than 20,000 check-ins at the home stadium FedExField and tens of thousands more at venues across the D.C. metro area.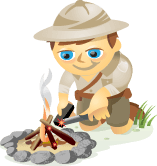 Just as marketers are getting a handle on Facebook, Twitter, and YouTube, a fresh group of social media networks are poised to make a splash in 2010.
These networks have not reached mass adoption yet, so it's not necessary to get active on all of them immediately.  But remember, Facebook only took 6 years to reach 400 million registered users.  You should keep an eye on these five upstarts to see if their innovative services attract large audiences in the near future.
Why You Should Pay Attention
Learning the ropes on new services before they gain mass traction can help you get value from them faster once they catch on.  Monitoring the innovations in the social media space also gives you an indication of how the market is changing and will evolve over the next few years. Marketers should stay abreast of broader market trends to assure their messages stay relevant.