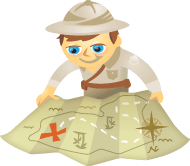 Social, local, mobile are three words marketers are hearing more and more these days.
And sometimes we may even hear them uttered together in one breath as SoLoMo.
With an increase of users relying on mobile phones, tablets and their accompanying geo-location technology, businesses today are increasingly finding the need to think locally. So, how does SoLoMo work for businesses?
In this post, we'll introduce 26 tips, an A-Z guide for location-based marketing.
#1: Analytics
If you've been wondering about location-based marketing, chances are that you've thought about how you'll go about measuring performance.
Mohamed Kahlain suggests five tools to help get a handle on how well your efforts are doing: Geotoko, Titanium + Geo, Momentfeed, WebTrends Mobile and Fourscore.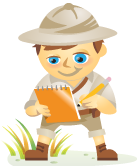 There was an overwhelming number of users checking in using Foursquare at the South by Southwest Conference (SxSW), held in Austin, Texas recently.  The application changed itself up a bit for its second conference appearance, allowing users not only to check in at buildings, but at each event at the conference.
It is mind-boggling to think that the now-famous location-based app launched at the very same conference only a year ago. Geo-location apps like Foursquare and Gowalla took center stage at the event, with Foursquare being the clear winner.