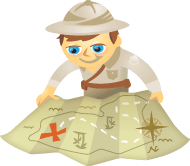 How many of your fans, readers and followers use a mobile device?
Have you considered how mobile can benefit your business?
Consumers expect companies to communicate seamlessly–not only from one social platform to the next, but also from one mobile device to the next.
In this article I'll share seven ways you can tweak your social media to appeal to mobile users.
Why Consider Mobile Users?
Users are spending more time accessing social media from mobile devices compared to desktop computers.
How much more? Pinterest users are 92% mobile; Twitter users are 86% mobile; Facebook is 68% mobile; and Tumblr is 46% mobile.
Given those numbers, it's imperative that companies recognize the importance of delivering social media messaging that caters to and targets mobile device users.
#1: Make Facebook Tabs Accessible
Facebook tabs are an integral part of marketing your business on Facebook and a good user interface experience is important for your tabs.
You don't want your users to waste time trying to view or navigate your custom Facebook tabs, you want them to easily read and interact with each tab.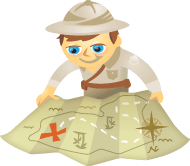 For the first time in history, the Internet is focusing in on local business in a major way. And Foursquare is leading the trend.
Instead of competing in a "global marketplace," local business owners now have access to geotagging, local search, and location-based services. All of which make the Internet more useful to small business than it has ever been before.
Imagine being a hotel owner with several rooms available at 8 o'clock one evening. You know there are a couple of big events happening in town and people are going to be looking for rooms to "sleep it off." Because of location-based services like Foursquare and Gowalla, you can now advertise a special for those rooms to people who are close enough to take advantage of it.