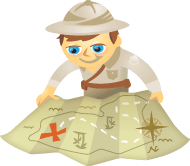 Are your customers and prospects wandering around with smart phones?
Do you want to tap into the social power of mobile users?
Leveraging the power of mobile apps that are already installed on many people's smart phones allows you to connect with people you may be overlooking.
Why Mobile?
Mobile is unavoidable—that much is clear.
Over half of US residents own a smartphone or tablet, and around half of those are using the top social media apps available on those devices.
Leveraging these mobile social networks can be challenging.
In this article you'll discover six engaging mobile apps and learn how to leverage your mobile presence to generate both brand awareness and ultimately new customers.
#1: Tweak Your Facebook Activities for Mobile Users
Facebook is the number-one mobile social network. In fact, it was the number-two most-used mobile app overall for the second quarter of this year, second only to Google Maps, according to GlobalWebIndex.
However, Facebook Mobile has been a tough area for advertisers and marketers to capitalize on.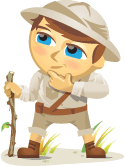 Since location-based check-in app Foursquare was launched at South by Southwest in 2009, the app has seen exponential growth, reaching over 7.5 million users this year.
Other apps have been popping up as well, as geolocation takes center stage in the mobile arena and users flock to apps that create games from typical situations and offer rewards for users.
Two years later, check-ins are old news and the still-young area of geolocation is evolving to keep users interested. Apart from gamification through leaderboards and badges (or stickers, or pins), the motivation for users to participate in location-based networks is severely lacking.