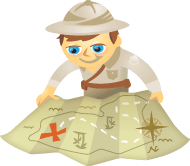 What if your business could do live video broadcasts to unlimited viewers–instantly and for free?
Want to share your screen and slides, no problem.  Need it to be super easy?
This is all possible with using the free Google+ Hangouts On Air!
You've probably already heard about Google+ Hangouts, which allow you to video chat with up to 9 different people at once.
And you may have heard of Google+ Hangouts On Air, which lets you broadcast to an unlimited audience.  But this cool feature was previously only available to a select number of bigger businesses.

Watch this quick video to see it in action…
Well, Google+ recently announced the rollout of Hangouts On Air to everyone worldwide. This is great news for marketers looking for a free and easy solution to reach people via videos.
So let's talk about everything you need to know about using Google+ Hangouts On Air for your business.
First, a brief introduction…
Google+ Hangouts On Air
Hangouts On Air allow you to publicly broadcast your Hangouts on YouTube and your Google+ stream for anyone to watch.
Yep, it's like having access to your own live video show on the web—viewable to anyone in the world.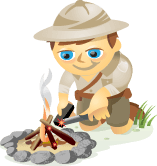 Are you looking for ways to better engage Facebook fans and build your community?
These top 10 Facebook apps are, in my opinion, some of the most useful ones for pages when it comes to encouraging fan engagement and giving value to your community.
They are also very easy to use. Some may be familiar to you, but you may find some new gems to try out.
By the way, check out Top Ten Facebook Apps for Building Custom Tabs & Pages. If you are looking for a more comprehensive list, check out the one by Mari Smith: Top 75 Apps for Enhancing Your Facebook Page.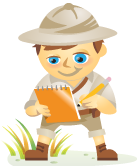 Three 30-something guys are surfing The Long Tail and demolishing the boundaries of traditional television broadcasting along the way.
Adam Quirk, Erik Nelson, and Aaron Valdez are the sole employees of Wreck & Salvage LLC. In addition to making customized videos for clients, they create a monthly, hour-long online video show called Tricorn.
But you won't find them out on the town, shooting original videos of breaking news stories. They do that occasionally, but they are primarily "remixers" who take snips of existing videos and splice them together to create a mashup. And they broadcast many of these mashups on their show, streamed live on Livestream.