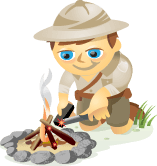 Do you share your expertise online?
Have you heard about Google Helpouts?
Imagine having the ability to generate leads and make money with your existing expertise, but on Google's dime.
In this article, I explore Google Helpouts and how you can take advantage of this emerging tool to position yourself as an expert.
What Are Google Helpouts?
Google has taken their incredibly popular Hangouts technology and wrapped it in a shell that opens a whole new service channel for small business owners and consultants.
Back in November 2013, Google quietly rolled out Helpouts. This is a new marketplace to connect people who need help with those who can provide assistance, over live video.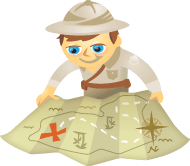 Are you interested in adding a bit of splash to your social media marketing mix?
Google+ Hangouts has addressed this issue.
It might be the versatile platform you've been waiting for to help capture the attention of an even bigger slice of potential customers.
With Hangouts, you can:
Video chat instantly with up to nine people.
Share documents and other files with the group.
Watch a YouTube video together and chat alongside it.
Share your screen with others.
Record sessions for viewing later.
Broadcast the chat live to anyone.
How to Get Started
Starting a Hangout is easy (and free!). Just create a Google+ account, and click the "Start a Hangout" button. The technical aspects of Google+ Hangouts are extremely basic and intuitive.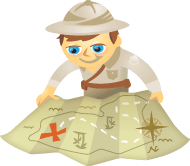 What if your business could do live video broadcasts to unlimited viewers–instantly and for free?
Want to share your screen and slides, no problem.  Need it to be super easy?
This is all possible with using the free Google+ Hangouts On Air!
You've probably already heard about Google+ Hangouts, which allow you to video chat with up to 9 different people at once.
And you may have heard of Google+ Hangouts On Air, which lets you broadcast to an unlimited audience.  But this cool feature was previously only available to a select number of bigger businesses.

Watch this quick video to see it in action…
Well, Google+ recently announced the rollout of Hangouts On Air to everyone worldwide. This is great news for marketers looking for a free and easy solution to reach people via videos.
So let's talk about everything you need to know about using Google+ Hangouts On Air for your business.
First, a brief introduction…
Google+ Hangouts On Air
Hangouts On Air allow you to publicly broadcast your Hangouts on YouTube and your Google+ stream for anyone to watch.
Yep, it's like having access to your own live video show on the web—viewable to anyone in the world.