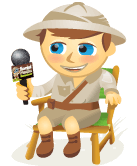 **UPDATE: We have announced our two winners. The winner of the comment/blog portion of the contest, receiving one ticket to the BlogWorld Expo  is Denise Skinner, read her comment here. The winner of the Twitter contest is Margie Arnett. Thanks to everyone who participated in the event. We hope to see many of you at BlogWorld!**
Want to win a free ticket to BlogWorld & New Media Expo 2011 in Los Angeles?
The entire Social Media Examiner team will be there!  Keep reading to learn two ways you can win a full-access pass to this mega-social media conference.
What Is BlogWorld?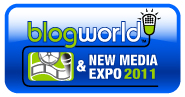 The best way to learn about BlogWorld is directly from one of its co-founders.
In this video, Michael Stelzner interviews Rick Calvert, CEO and co-founder of BlogWorld during their 2010 event.

.
BlogWorld & New Media Expo is the largest conference, tradeshow and media event dedicated to blogging, podcasting, social media, social networking, online video, music, Internet TV and radio. With more than 120 educational sessions, this is THE event to attend for blogging and social media knowledge.
How Can You Win Tickets?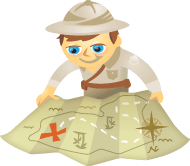 Twitter is a great platform and it truly rocks for person-to-person networking.  But what if you want to grow your network or find more people to connect with offline?  This is where Twitter events can be very useful.
Twitter events allow you to network at specific times with larger groups of people through the use of hashtags.
Twitter events can help you find people to build your own Twitter network. And as you participate in these events, you will increase your Twitter authority on the topics you discuss.  You can even create your own Twitter events to drive your networking and social media marketing.