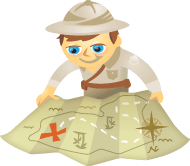 Do you create written content?
Have you struggled getting that blog idea written?
While most of us aren't immune to writer's block, there are ways to work through the block until the words flow again.
In this article, we'll discuss 26 Tips, an A-Z guide for bloggers to overcome writer's block and generate new ideas.
#1: Add Alerts to Find Fresh Content
Google indexes thousands of articles every day and it's a safe bet that at least one of them has information relevant to your business.
Sign up for Google Alerts and you can add and delete alert topics at any time based on projects you're working on.
Include keywords relevant to your blogging goals in your alerts and the updates you receive will point you to content you might not otherwise come across on your own.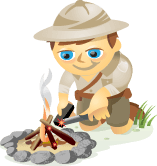 Are you looking for cool blogging tools to enhance your business blog?
The right mix of blogging plugins and widgets can make it easier to blog and also help you achieve your business goals.
To help you keep up with the latest and greatest, we asked a group of blogging pros to share the favorite new tools they've recently discovered.
Here are the latest blogging tools adopted by these social media pros.
#1: Lucky Orange
Arsham Mirshah of Web Mechanix turned me on to Lucky Orange. It allows you to watch activity on your site in real time and play back people's sessions.
I've been using it to watch fall-off and landing page activity. It has heat maps so you can see where people are engaging with your pages, and it even has live chat. You can proactively chat with someone who is on a page and let them know you are there to help or people can reach out to you directly when you have chat online.