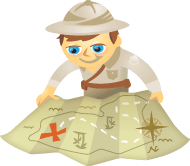 Want to get noticed on LinkedIn?
Do you have a LinkedIn profile, but want to improve it so you can get better exposure?
Over the years, LinkedIn has evolved to include several elements that improve their users' experience.
If you want to use these elements to create a stronger LinkedIn presence, you've come to the right place.
In this article I'll share expert tips and resources that will help you create a killer LinkedIn profile that gets noticed.
Why Improve Your LinkedIn Profile?
Whether you use your LinkedIn profile to generate leads, be searchable or maintain your expert status, you should have a profile that reflects who you are.
You need a multitude of items to make your professional profile stand out. A professional photo should be a no-brainer. Also, use your full name and fill in as much of your experience as you can.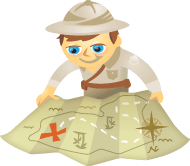 Are you leveraging your LinkedIn Company Page as best you can?
In a recent LinkedIn study, 50% of current company followers stated they are more likely to purchase products and services from a business they engage with on LinkedIn.
This means that an active LinkedIn presence could help your business. And you'll likely want to improve engagement on LinkedIn.
Here are five simple ways to boost engagement with your LinkedIn followers.
#1: Leverage LinkedIn Groups to Find Engaging Content for Company Followers
Aside from studying what your competitors are doing on LinkedIn, you should spend time in the groups where your target market is engaging. You'll want to find out what interests them there.