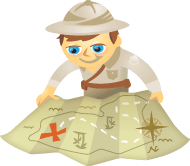 Are you looking to use social media to promote your blog?
Sharing your blog posts on social media platforms like Twitter, Facebook, Google+ and even Tumblr can help your content gain significant exposure.
But each social media platform is distinct with different benefits and abilities. You need a simple process to tailor your social sharing to generate as much engagement as you can on each of these platforms.
Here's a process you can use to ensure your posts get maximum mileage. Consider these steps and adapt them to the social platforms where you find your customers.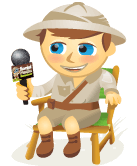 Are you looking to maximize your social media exposure on your blog? Then be sure to watch this edition of Social Media Examiner TV with your host Mari Smith.
In this episode, Mari gives you some useful tips on how to increase your blog traffic with social media share buttons.
Social media share buttons are a great way to get your readers to share your content on their own social media profiles without leaving your website. Mari reviews the different social share buttons available today and gives her recommendations on how to use them on your blog or website.
Share your feedback, see the show notes and discover how you can be part of a future show below!