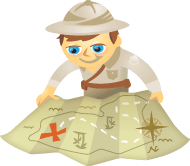 Have you tried LinkedIn's publishing feature?
Do you want more people to see your business articles?
LinkedIn publishing gives you the opportunity to reach members of the biggest professional audience in the social sphere.
In this article I'll share five tips for optimizing your content for LinkedIn publishing.
#1: Know How Channels Work
LinkedIn channels are basically categories that users can follow to see articles related to the topics they're most interested in. Many channels have a huge number of followers (e.g., the Customer Experience channel has over 1 million followers).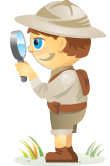 Do you know where your customers and prospects spend time online?
Marketers have long relied on market research to determine where to spend their advertising dollars on television, radio and print advertisements.
In the last few years, research organizations have begun providing intelligence on how consumers behave on social networks.
The following article is based on new social media research studies.
These findings will help you better strategize your company's social efforts to match your customers' behaviors.
#1: Know Where Your Customers Spend Their Time
Three recent research studies show active Internet users spend anywhere from 16% to nearly 25% of their online time on social networks.