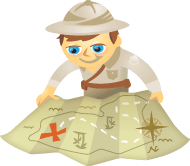 Let's assume you know whom you want to work with, but you just don't move in their circles. How can you make yourself known without cold-calling (or risking rejection)?
Simple.  Try networking and nurturing a relationship with social media. This article will help you prospect using the power of LinkedIn and Twitter (together).
#1: Get Your House in Order First
First, you need to do some housekeeping before you put yourself forward, and by that I mean clean up your LinkedIn profile. Take a good hard look at it and ask yourself the following: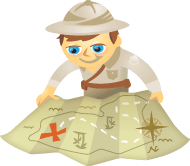 Let's face it, LinkedIn is a very underutilized social media network. Most people believe that it's too hard to make connections, and therefore use it more as a résumé site. There is so much more potential with this professional social media network.
How many of us have created a LinkedIn account and left it dormant for months?
It was my goal recently to attend more LinkedIn webinars and teleseminars to learn more about this mysterious network. I have often thought to myself, "I'm a professional. Why am I not utilizing this site?" I've even heard LinkedIn referred to as the "red-headed stepchild" of social media.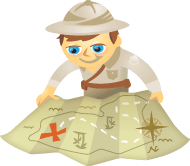 LinkedIn is the most powerful social networking site to help you grow your business.  It makes Twitter, Facebook and YouTube seem like social networking sites for kids.
If you want to hang with the big players—a place where connections are made, leads are generated, and deals go down—then you need to spend more of your time on LinkedIn.
Although other sites have their purpose in the business world and many people utilize multiple social networking sites, LinkedIn is still the number-one place to market your business.  Here are ways to use LinkedIn and get results: