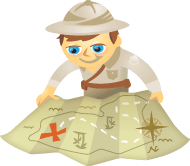 Do you want to acquire more traffic and leads from LinkedIn?
According to Experian Marketing Services, LinkedIn received 94M total U.S. visits in December 2012, an increase of 40% in traffic compared to December 2011.
So, whether you're a B2B and/or B2C company, now is a great time to start leveraging LinkedIn to find and attract your target market.
Here are 8 ways to attract high-quality leads with LinkedIn.
#1: Add a Strong Call to Action and Link
Did you know you can add custom banners to your company page for free? And did you know each of these banners can link back to your site?
You can add up to three different linkable product banners (646 pixels x 222 pixels) to the Products & Services section of your company profile. This is a great way to funnel LinkedIn traffic to a webinar, case study or other type of targeted landing page.
Many businesses are missing this opportunity. If prospective clients make an effort to visit your Products & Services section, you should provide a simple way for them to contact you by linking to your site or targeted landing page with your banner.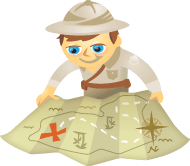 Are you wondering how the new LinkedIn design will impact your personal profile and business page?
While you might be waiting for the launch of the new LinkedIn profile design, there are still many other areas of LinkedIn you can improve upon today.
In this article, you'll learn more about both new and existing LinkedIn features for your professional profile and company page that can help you get more results from your LinkedIn experience.
LinkedIn Professional Profiles
Want to make sure your LinkedIn profile is prepared for the new profile design (which you can preview by enlarging this image)? Here are some things you should make sure to include in it now.
The Basics