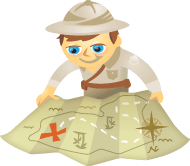 Do you want to learn how to present yourself and your business on LinkedIn?
Are you looking for a resource to guide your LinkedIn marketing efforts?
Whether you're using LinkedIn as an individual or as a brand, here you'll find expert articles to help you develop a LinkedIn marketing plan and find prospects and leads.
Each of these articles will help you understand and master a specific part of the LinkedIn networking platform.
Create a Presence for Yourself
How to Enhance Your LinkedIn Profile With Professional Portfolio: Find out how to add images and embed video and SlideShare presentations to your LinkedIn profile so you can highlight achievements and awards, provide social proof and make links to articles more visually interesting.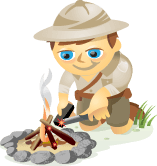 Do you have a free LinkedIn account?
Are you wondering if you should upgrade to a paid account?
LinkedIn is known for providing an amazing connection and networking service, with many of its best and most useful tools available for free.
So why should you consider upgrading to a paid account?
In this article I will share three compelling reasons why you should consider upgrading to a LinkedIn Premium membership.
These three useful features include the Advanced Search, Who's Viewed Your Profile and InMail.
While there are a number of different types of paid LinkedIn accounts you can choose from (LinkedIn Premium, For Recruiters, For Job Seekers, For Sales Professionals), LinkedIn Premium is the most balanced paid account type that will generally suit most business owners and professionals.