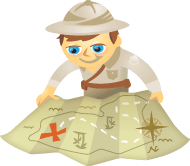 Are you looking for more ways to use LinkedIn for your business?
Have you considered showcase pages?
LinkedIn showcase pages enable you to promote certain products or services to specific customer segments.
In this article you'll discover how to use LinkedIn showcase pages for your business.

Listen now: Play in new window | Download | Embed
Subscribe: iTunes | Android | RSS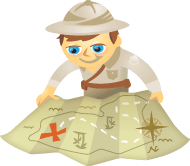 Does your business have products or services that target unique audiences?
Do your customers spend time on LinkedIn?
Finding an effective social strategy to reach the right audience for each of your products and services can be challenging.
LinkedIn helps you solve this problem with its LinkedIn Showcase Pages.
In this article, I'll show you how your business can benefit from LinkedIn Showcase Pages.
What are LinkedIn Showcase Pages?
Today, few businesses are islands.
Many companies are complex, offering various and disparate products and services for which they must create multiple marketing campaigns to reach different audiences.
This can make social media marketing resemble a juggling act. And that's fine, even unavoidable; but while juggling, you need to make sure you don't drop any metaphorical balls.
Showcase pages allow companies with multiple brand messages to segment them easily and deliver them to the right audiences.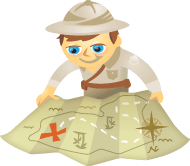 Do you use LinkedIn for business?
Do you have a LinkedIn company page?
In this article, I'll show you how to get the most from your LinkedIn company page, in five easy steps.
Why a LinkedIn Company Page?
The benefits of a well-oiled LinkedIn company page include engaging followers with company news, updates, events and relevant content.
There's also the improved search engine rankings as LinkedIn pages often perform well in company searches.  And let's not forget lead generation opportunities from your content marketing.
In fact, research shows that 50% of LinkedIn members are more likely to purchase from companies when they engage with them on LinkedIn.
Here's how to make your LinkedIn company page work for you:
#1: Optimize Your LinkedIn Page
Showcase what your business has to offer. Smart marketers who build out their products and services page tend to attract twice as many company followers than those who don't.
Use this page to tell members what you do best and give them compelling reasons to follow you.
Remember that you can link to just about anything from your products and services page, including your latest and greatest white papers, case studies or how-to content.