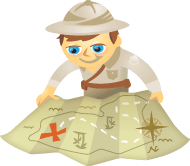 Want to get noticed on LinkedIn?
Do you have a LinkedIn profile, but want to improve it so you can get better exposure?
Over the years, LinkedIn has evolved to include several elements that improve their users' experience.
If you want to use these elements to create a stronger LinkedIn presence, you've come to the right place.
In this article I'll share expert tips and resources that will help you create a killer LinkedIn profile that gets noticed.
Why Improve Your LinkedIn Profile?
Whether you use your LinkedIn profile to generate leads, be searchable or maintain your expert status, you should have a profile that reflects who you are.
You need a multitude of items to make your professional profile stand out. A professional photo should be a no-brainer. Also, use your full name and fill in as much of your experience as you can.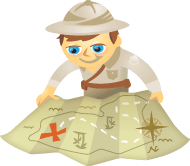 Do you want to learn how to present yourself and your business on LinkedIn?
Are you looking for a resource to guide your LinkedIn marketing efforts?
Whether you're using LinkedIn as an individual or as a brand, here you'll find expert articles to help you develop a LinkedIn marketing plan and find prospects and leads.
Each of these articles will help you understand and master a specific part of the LinkedIn networking platform.
Create a Presence for Yourself
How to Enhance Your LinkedIn Profile With Professional Portfolio: Find out how to add images and embed video and SlideShare presentations to your LinkedIn profile so you can highlight achievements and awards, provide social proof and make links to articles more visually interesting.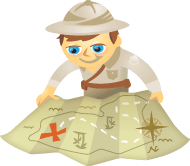 Do you use LinkedIn for business?
Do you have a LinkedIn company page?
In this article, I'll show you how to get the most from your LinkedIn company page, in five easy steps.
Why a LinkedIn Company Page?
The benefits of a well-oiled LinkedIn company page include engaging followers with company news, updates, events and relevant content.
There's also the improved search engine rankings as LinkedIn pages often perform well in company searches.  And let's not forget lead generation opportunities from your content marketing.
In fact, research shows that 50% of LinkedIn members are more likely to purchase from companies when they engage with them on LinkedIn.
Here's how to make your LinkedIn company page work for you:
#1: Optimize Your LinkedIn Page
Showcase what your business has to offer. Smart marketers who build out their products and services page tend to attract twice as many company followers than those who don't.
Use this page to tell members what you do best and give them compelling reasons to follow you.
Remember that you can link to just about anything from your products and services page, including your latest and greatest white papers, case studies or how-to content.