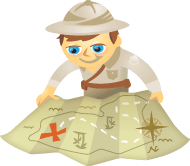 Are you on LinkedIn?  Did you setup an account there years ago but rarely leverage your contacts?  Perhaps you're a LinkedIn regular, but you want to take your your efforts to the next level?
This article will reveal five ways you can build meaningful relationships on LinkedIn that will lead to business opportunities.
Is LinkedIn Not Working For You?
Up to this point, you've probably focused on building up your connections to grow your online influence and visibility. However, the greater challenge lies in actually going deeper with those connections that you've made online. If you're simply connected to someone but have no further dialogue, what have you really accomplished?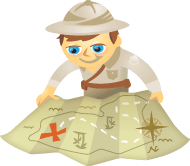 Let's face it, LinkedIn is a very underutilized social media network. Most people believe that it's too hard to make connections, and therefore use it more as a résumé site. There is so much more potential with this professional social media network.
How many of us have created a LinkedIn account and left it dormant for months?
It was my goal recently to attend more LinkedIn webinars and teleseminars to learn more about this mysterious network. I have often thought to myself, "I'm a professional. Why am I not utilizing this site?" I've even heard LinkedIn referred to as the "red-headed stepchild" of social media.