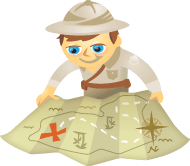 Do you want to learn how to present yourself and your business on LinkedIn?
Are you looking for a resource to guide your LinkedIn marketing efforts?
Whether you're using LinkedIn as an individual or as a brand, here you'll find expert articles to help you develop a LinkedIn marketing plan and find prospects and leads.
Each of these articles will help you understand and master a specific part of the LinkedIn networking platform.
Create a Presence for Yourself
How to Enhance Your LinkedIn Profile With Professional Portfolio: Find out how to add images and embed video and SlideShare presentations to your LinkedIn profile so you can highlight achievements and awards, provide social proof and make links to articles more visually interesting.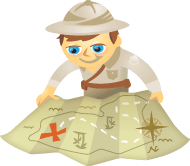 Are you happy with how you are using LinkedIn?
LinkedIn offers companies multiple marketing opportunities, but which ones are right for your business?
In this article I'll show you five different ways to use LinkedIn to market your business.
How do you do start?
You'll want to develop a comprehensive and consistent LinkedIn marketing plan for your business to achieve long-term, sustainable success.
It doesn't matter if you're a large corporate brand or a small business, you can build a comprehensive LinkedIn marketing strategy on a scale that suits your needs and objectives.
In order to have success with LinkedIn, you'll need to make a long-term commitment to your plan. A strategy that delivers results requires ongoing management, monitoring, analysis, and adjustments.