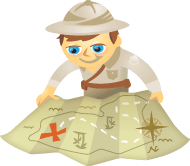 Does your company sell to other businesses?
Are you looking for leads?
There's likely more new business for you on LinkedIn than you're currently tapping.
LinkedIn now boasts 161 million members, including executives from each of the Fortune 500.
No matter the job title of your best prospects, you can find them on LinkedIn.
Here are seven ways to find new customers with LinkedIn.
#1: Develop Connections and Meet Second-Degree Connections
The people you've connected to directly on LinkedIn are called first-degree connections. This is your immediate network.
You can increase your network by clicking on "Add Connections" and giving LinkedIn temporary access to your email or by pasting your emails in.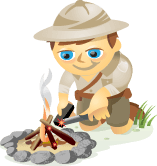 Do you have a free LinkedIn account? Have you considered upgrading to a paid account? Wondering if it's worth it?
There are several options to choose from. Which one would be right for you?
In this article, we cover what you actually get for your money and how you might use some of the enhanced features.
Let's take each area of the business upgrade in turn and run through it.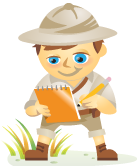 Did you join LinkedIn because someone you know invited you and you didn't want to hurt his or her feelings, but now you're wondering why you did it?
Guess what? If you wrinkle your nose in disgust when someone mentions "social media," LinkedIn is for you!
Because LinkedIn is not like MySpace and Facebook. It's not where teenagers post pictures of their high school prom or their latest beach party.
LinkedIn was built for professionals who want to use their existing and future social networks to build a career. And for companies that want to find qualified employees. And for job-hunters.