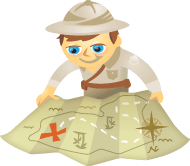 Do you want to make your LinkedIn company page more useful?
Are you looking for creative ideas to take your company page to the next level?
The best company pages do a great job of increasing brand awareness by being helpful when they engage with followers on a regular basis.
In this article I'll show you 10 ways to make your LinkedIn company page more useful for your followers.
Why LinkedIn Company Pages?
Let's start with some quick stats about why a LinkedIn company page is important for your business:
Over 3 million companies have a LinkedIn company page (as per mid-2013 stats)
More than 500,000 company pages were added between 2012 and 2013
There are 148 different industries represented on company pages
To date, there are 1,275,000 products and services highlighted across LinkedIn company pages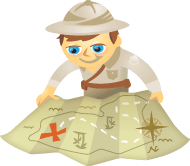 Do you use LinkedIn for business?
Do you have a LinkedIn company page?
In this article, I'll show you how to get the most from your LinkedIn company page, in five easy steps.
Why a LinkedIn Company Page?
The benefits of a well-oiled LinkedIn company page include engaging followers with company news, updates, events and relevant content.
There's also the improved search engine rankings as LinkedIn pages often perform well in company searches.  And let's not forget lead generation opportunities from your content marketing.
In fact, research shows that 50% of LinkedIn members are more likely to purchase from companies when they engage with them on LinkedIn.
Here's how to make your LinkedIn company page work for you:
#1: Optimize Your LinkedIn Page
Showcase what your business has to offer. Smart marketers who build out their products and services page tend to attract twice as many company followers than those who don't.
Use this page to tell members what you do best and give them compelling reasons to follow you.
Remember that you can link to just about anything from your products and services page, including your latest and greatest white papers, case studies or how-to content.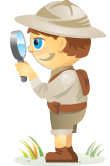 Welcome to our weekly edition of what's hot in social media news. To help you stay up-to-date with social media, here are some of the news items that caught our attention.
What's New This Week?
New Facebook Business Pages:  After rolling out Timeline on personal profiles, Facebook is now rolling out Timeline for Business pages. Timeline changes the design and layout of Business pages and makes them look like personal profiles.