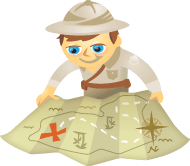 Are you using LinkedIn to your advantage?
Do you use LinkedIn marketing tactics to generate more leads?
Over the past year, LinkedIn has added and revamped some important tools that can streamline your marketing, networking and outreach.
In this article you'll find the latest LinkedIn features and how you can use them to your benefit.
#1: Stay In Touch On The Contacts Page
Think of your Contacts page as your control center. It's where you keep track of your long list of connections, but it also offers alerts and tags. These features, along with helpful filtering options, keep everything organized and easily accessible.
Alerts are in the boxes at the top of the page. They let you know when your contacts have a significant event happening, like a job change, work anniversary or birthday. Use these alerts to your advantage and send a quick note to acknowledge their success. They'll appreciate the gesture and it's a great way to keep in touch (and top of mind).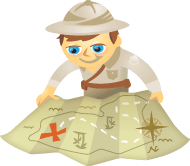 Are you looking to get more business using LinkedIn?
Have you had a look at the new features LinkedIn has to offer?
LinkedIn recently released its new user interface to its entire membership.
In this article, I'll show you how you can use LinkedIn for your business to make better connections, engage and create more business.
Let's take a look at how LinkedIn's new look and features can help you get more business!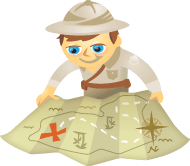 Are you using LinkedIn to grow your business?
With 161 million business members, LinkedIn provides a lot of opportunities.
The real value of LinkedIn for businesses is to connect one-to-one with other business professionals.
Why LinkedIn for Networking?
The Start-Up of You, a recent book co-authored by LinkedIn founder Reid Hoffman, notes that companies don't give you business – people do.
Many of your LinkedIn connections can introduce you not only to business influencers and partners, but also refer your company to new customers.
In the book, Mr. Hoffman also states a key point about business networking:
"It's better to be the best connected than the most connected."
In addition to teaching you new skills, that's what this article will help you accomplish.
A personal LinkedIn profile is commonly viewed as an online resume or digital business card, and using it for that is a good start.
However, you can take that further – going beyond LinkedIn's basic capabilities – to build a more powerful means of attracting and managing your connections and professional online presence to encourage more business opportunities.