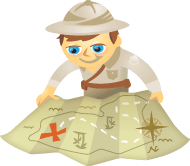 Does your business conduct events?
Are you using LinkedIn to get the word out?
Why LinkedIn?
LinkedIn, the largest professional social network now with over 135,000,000 members, has been busy lately updating features to help professionals and companies.
The LinkedIn Events Tool is the most recent application to receive an overhaul as millions of members have been increasingly utilizing the tool to source and sign up to attend local or industry-related events. The new features of the LinkedIn Events Tool benefit event organizers, marketers and professionals alike.
You must be creative and target your promotional efforts to your core audience, and the new LinkedIn Events Tool can help you do just that!
One of the new features of the LinkedIn Events Tool is the ability for people to easily search for relevant events. LinkedIn will automatically showcase a handful of events related to your network connections, industry and geographic location, but the search tool can uncover many more events that you may be interested in.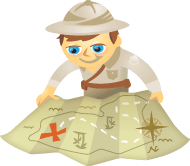 With more than 85 million users and "a new member being added every second," LinkedIn is often regarded as the premier social networking site for business professionals. Companies also see LinkedIn as a valuable place to promote their products and services.
Let's explore LinkedIn together and see if you can identify new ways to enhance your user experience by considering the topics discussed below. As I've done in the companion pieces to this post, 26 Twitter Tips and 26 Facebook Tips, I'll introduce LinkedIn Tips from A-Z.