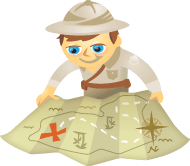 A word of praise goes a long way in social media.
LinkedIn recently made the endorsement process super-easy with just a simple click.
LinkedIn Endorsements are now live across the United States, India, Australia and New Zealand, and rolling out to everyone else over the coming weeks.
How LinkedIn Endorsements Can Help You
Although it's too early to tell how valuable these endorsements will be to your LinkedIn networking, they are now an option on your LinkedIn profile, whether you choose to show them on your public profile or not.
In addition to providing some credibility, this new Endorsement feature can also be considered a networking tool for savvy online marketers, because a LinkedIn endorsement is an easy way to get on someone's radar. It's also a way to show you care about the people who work with you.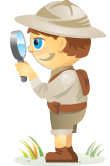 Welcome to our weekly edition of what's hot in social media news.
To help you stay up to date with social media, here are some of the news items that caught our attention.
What's New This Week?
LinkedIn Introduces One-Click Endorsements: On LinkedIn, "you can now endorse your connections for a skill they've listed on their profile or recommend one they haven't added yet." Endorsements launches in English across the United States, India, New Zealand and Australia and will roll out to all languages and all members over the next few weeks.