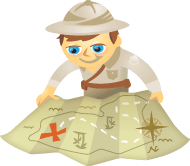 Have you tried LinkedIn's publishing feature?
Do you want more people to see your business articles?
LinkedIn publishing gives you the opportunity to reach members of the biggest professional audience in the social sphere.
In this article I'll share five tips for optimizing your content for LinkedIn publishing.
#1: Know How Channels Work
LinkedIn channels are basically categories that users can follow to see articles related to the topics they're most interested in. Many channels have a huge number of followers (e.g., the Customer Experience channel has over 1 million followers).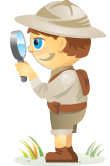 Welcome to our weekly edition of what's hot in social media news. To help you stay up to date with social media, here are some of the news items that caught our attention.
What's New This Week?
YouTube Launches Paid Channels: YouTube Paid Channels is "a pilot program for a small group of partners that will offer paid channels on YouTube with subscription fees starting at $0.99 per month. Every channel has a 14-day free trial, and many offer discounted yearly rates." YouTube will be rolling Paid Channels out more broadly in the coming weeks as a self-service feature for qualifying partners.