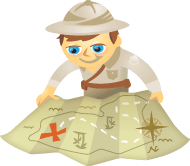 Do you use LinkedIn to prospect for new business?
Want to reach a highly targeted professional audience with your message?
LinkedIn ads are an excellent way to increase visibility and generate leads.
In this article I'll explain the different types of LinkedIn ads and show you step by step how to set them up to reach the ideal audience for your business.

Listen now: Play in new window | Download | Embed
Subscribe: iTunes | Android | RSS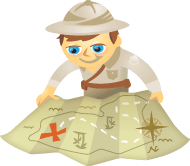 Are you wondering how to use LinkedIn Sponsored Updates?
Does your business have a LinkedIn company page?
Do you want to grow your following outside of your company page?
In this article I'll show you 6 steps for creating and measuring the impact of your first LinkedIn Sponsored Update.
Why Sponsored Updates?
If you're one of the 3 million companies that have a LinkedIn company page, you'll know that you can post updates directly from your company rather than as an individual. And you can like and comment as your company as well.
And now, just like Promoted Posts and Sponsored Stories on other social sites, LinkedIn has launched its own Sponsored Updates function, which runs on the same principle.
If you're a B2B marketer, Sponsored Updates allow you to promote your message to others outside your company page following. At the same time, you can target who sees that message, so your marketing efforts can be focused on the right people.
Here's how to use Sponsored Updates:
#1: Create Your Post
Post your update to your company page as normal. You'll need to wait a few minutes and then refresh your page until you see the Sponsor Update button.