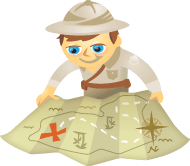 Are you leveraging your LinkedIn Company Page as best you can?
In a recent LinkedIn study, 50% of current company followers stated they are more likely to purchase products and services from a business they engage with on LinkedIn.
This means that an active LinkedIn presence could help your business. And you'll likely want to improve engagement on LinkedIn.
Here are five simple ways to boost engagement with your LinkedIn followers.
#1: Leverage LinkedIn Groups to Find Engaging Content for Company Followers
Aside from studying what your competitors are doing on LinkedIn, you should spend time in the groups where your target market is engaging. You'll want to find out what interests them there.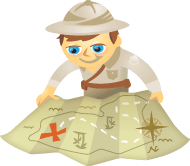 Let's face it, LinkedIn is a very underutilized social media network. Most people believe that it's too hard to make connections, and therefore use it more as a résumé site. There is so much more potential with this professional social media network.
How many of us have created a LinkedIn account and left it dormant for months?
It was my goal recently to attend more LinkedIn webinars and teleseminars to learn more about this mysterious network. I have often thought to myself, "I'm a professional. Why am I not utilizing this site?" I've even heard LinkedIn referred to as the "red-headed stepchild" of social media.