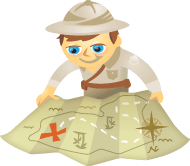 Do you blog? Are you looking for actionable tips to improve your content?
What follows are 26 tips, from A-Z, related to the craft of blog writing and a number of critical factors that will help to ensure the production of high-quality posts.
#1: Attribution
"Links are the currency of the web," writes Jonathan Bailey. "If you use someone else's content, whether licensed directly or through fair use, it's important to be sure to provide a clickable link to the original site if at all possible. This not only helps visitors to your site find the original work, but it also provides SEO benefits for the creator of the content and guards against your site being mistaken by the search engines as the original work."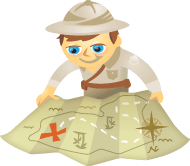 Are you looking for innovative ways to improve your search engine rankings?
In an earlier post I talked about the need to fully optimize your website and blog posts for search engines.
However, content optimization will only take you so far. For a website to really take off in the search engine rankings, it needs to generate incoming links from relevant and reputable websites. And you have little control of incoming links.
To increase the likelihood of obtaining high-quality incoming links, here are seven things you can do: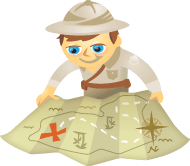 One of the major objections I hear about social media is about time.
Do any of these sound familiar? "Who has time?" "You expect me to do all this on top of my normal duties?" "How do you fit everything in?" … and so on.
I am not going to lie to you. Social media does take time. In fact, time is going to be one of your major hidden costs of doing business on the Internet.  And for some of us, that time could be wasted if we are not careful.
You need to watch where your time goes to ensure you're spending it efficiently and with the desired impact.  Here are five tips to help you.