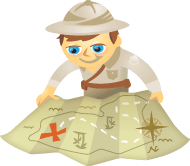 If you're looking for a job, your online profile is more important to you now than ever before!
Being in the job market can sometimes be a little soul-destroying, with many advertised jobs getting far more applications than before. The job boards are still working for many job seekers, but in the age of Web 2.0, there are plenty of other things you can do to stand out from the crowd and get that position you want.
So how can you successfully market yourself online and really stand out?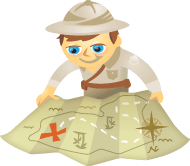 Let's assume you know whom you want to work with, but you just don't move in their circles. How can you make yourself known without cold-calling (or risking rejection)?
Simple.  Try networking and nurturing a relationship with social media. This article will help you prospect using the power of LinkedIn and Twitter (together).
#1: Get Your House in Order First
First, you need to do some housekeeping before you put yourself forward, and by that I mean clean up your LinkedIn profile. Take a good hard look at it and ask yourself the following: