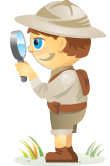 Welcome to our weekly edition of what's hot in social media news. To help you stay up-to-date with social media, here are some of the news items that caught our attention.
What's New This Week?
Google Analytics Releases Social Reports: These new Google Analytics reports "bridge the gap between social media and the business metrics you care about—allowing you to better measure the full value of the social channel for your business."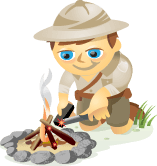 What are QR codes and how can they help your business? Keep reading to find out.
Quick Response codes (QR codes) and other two-dimensional codes are expected to achieve widespread use this year – and for good reason. Consumers want immediate access to what's relevant and QR codes are being used to make that possible.
QR Codes 101
If you're not yet familiar with QR codes, they're similar to the barcodes used by retailers to track inventory and price products at the point of sale. The key difference between the two is the amount of data they can hold or share.