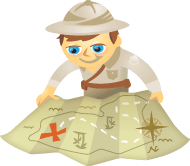 What tactics are you using to grow your Facebook Page?
Is like-gating a key part of your Facebook marketing?
Facebook announced they'll ban like-gating in November. An end to like-gating doesn't have to be the end of the world–or your Facebook marketing.
In this article I'll share four tactics marketers can use in place of like-gating to sustain audience growth and engagement on Facebook.
#1: Breach the News Feed With Paid Advertising
It's a fact that the experience your customers have on Facebook isn't tied to them visiting your Facebook page. The majority of most users' time is spent in the news feed.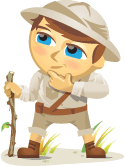 Fan-gating or Like-gating is the practice of displaying certain content only to users who Like your Facebook page.
It's an increasingly common practice and something I discuss with clients almost daily. But is it a good idea?
What is Fan-Gating?
Fan-gating is accomplished by creating two versions of a tab on your page—one that's shown to users who already Like your page and one to those who have not Liked the page.
The non-fans are encouraged to Like in order to "unlock" the content behind the tab. Because information about whether a user has Liked your page is easily accessible through Facebook's Graph API, it is relatively easy to implement a gate, or "reveal tab" as it is sometimes called. There are many companies that provide tools to do this and a list of some of them can be found here.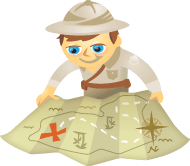 Are you curious what other companies are doing to achieve success with Facebook marketing? You've come to the right place.
This article highlights nine companies (big and small) that have transformed their Facebook presence by implementing innovative Facebook marketing practices.
You're guaranteed to find inspiration for your Facebook marketing efforts here.
These tactics will work for just about any business—large or small, B2B or B2C. So let's dig in!
#1: Cheese & Burger Society
The Cheese & Burger Society is sponsored by the Wisconsin Milk Marketing Board. This page is an innovative way to promote Wisconsin cheese by talking about something many people love—burgers and grilling.