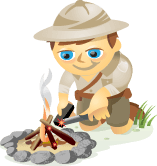 In the world of social media, it's easy to become overwhelmed in a sea of profiles and status updates. With so many services and so little time, wouldn't it be nice if posting to your social media profiles was as simple as sending an email? With Posterous, it is.
Posterous allows you to post to 20 or so social media platforms via email. Posting to LinkedIn, Facebook, Twitter, even YouTube and Picasa is as simple as sending an email. And we're not talking simple text-based posts either.
With Posterous, you can create full-screen photo galleries, groups for sharing and collaborating or just simply pass on an article you read on the Internet all by sending an email. Add a smartphone and you've got a powerful way to create and share content on the road.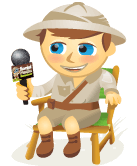 In this video I interview Steve Rubel, Senior Vice President at Edelman Digital. Steve advises some of the biggest names in the world, such as Dannon, Hewlett Packard, Pepsi and Microsoft, on social media.
Watch this video to pick up some of the nuggets of social media advice he gives his clients. One valuable tip Steve gives is about "shared mutual gain" and what it means.  Steve also explains why he quit blogging.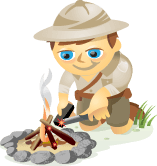 Posterous is a social media platform where it's very easy to post just about anything—photos, videos and words.  You can set up your account and publish content simply by sending an email. Yes it's that simple!
Posterous is known as the most "social" networking place of social media. It's also the ideal solution for sharing content that's too long for a tweet and too short for a blog post.
There are many different reasons and motivations to create a free Posterous account. Let's have a look at the 7 most common reasons for businesses to use Posterous.