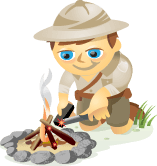 Have you kept up with the new Twitter changes?
In an effort to dramatically increase overall user engagement, Twitter launched a number of very interesting new features.
And on top of everything, Twitter also has a brand-new logo.
After playing with the new Twitter features for a while, I have quickly grown very fond of them. Take a look yourself and see how Twitter can make your daily information intake easier.
#1: Find Out the Week's Top Twitter Stories
After Twitter acquired popular email digest service Summify a few months back, they made a strong point that email is not dead.
Recently Twitter announced a brand-new feature. It's a weekly email digest filled with great stories from your stream.
Or to put it in the words of Twitter's VP Othman Lakari, you will get "the most relevant tweets and stories shared by the people you're connected to on Twitter."
When the first Twitter email hit my inbox I was very excited. What you'll notice immediately is a list of the top five stories from your stream this week.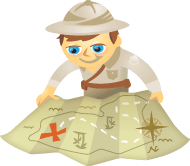 Do you have customers?
Are they on Twitter?
Are you using this amazing tool to support your customers?
Keep reading to discover four ways to provide amazing customer service with Twitter.
Why Twitter for customer support?
 "I genuinely believe that any business can create a competitive advantage through giving outstanding customer care." ~ Gary Vaynerchuk (@garyvee)
This is one of the best quotes I have heard. It must give any business a lot of comfort. Even if you have a million complaints, you can still lead with better customer service.
When my business recently had to weather a severe storm, we decided to default everything to simply being there for our users and customers. It was an incredible experience.
And what better way is there to give your best customer service than through Twitter?
Twitter has changed continually over the past few months, as the service becomes more and more mainstream.
The results we've seen from using Twitter as our most important support channel day in and day out are incredible.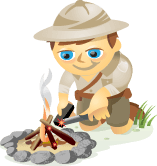 Are you wondering how Twitter's changes will impact your use of its network?
Recently, Twitter got a complete revamp that changed things drastically. Interestingly, it didn't pump the social network with more and more features.
Ryan Sarver, Twitter's head of API, explained it crisply: "In a world where Facebook and Google are competing on features, Twitter wants to focus on being simple."
This article will review all the changes, from user interface changes to Twitter brand pages, what the new changes mean and how you can best use them.
#1: Easier and More Streamlined Navigation
The first thing you'll notice with the new Twitter is that navigating has become a lot easier and more streamlined. With just one click on any update, you can now get all the information you need from a tweet.
It will show you the number of retweets, replies and favorites, without going anywhere else.