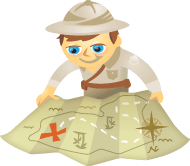 Is everyone supporting social media at your company?
Are you struggling to get the support you need?
And although there are many reasons why social media campaigns fail, far and away one of the biggest reasons for failure is the lack of top-to-bottom "buy-in" from all employees in a company.
In some cases, the CEO thinks the idea is frivolous.
In others, management has their doubts.
And in a large majority of companies, employees have no understanding of what social media is, what it does and how they can play a role in its success.
This, my friends, must change.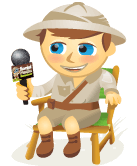 In this interview I talk with Scott Monty—head of social media for Ford Motor Company—and the man in charge of Ford's social media presence and initiatives like TheFordStory.com.
When you think of Ford, you might think "old American car company." However, under the direction of Scott Monty, Ford has become one of the leading big businesses in America using social media to connect directly with consumers. And it certainly seems that Ford is on the right track to success, recently reporting 1 billion dollars in profit!
In this video, you'll learn how Ford uses TweetUps to help Ford executives connect with customers across America and how Ford is humanizing its brand. Scott also provides advice to other businesses that are looking to capitalize on social media. Scott also has a little fun, as you'll see…
VIEW VIDEO HERE NOW: