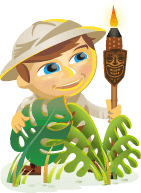 Do you use SlideShare?
Are you looking for more leads?
To learn how SlideShare can help marketers, I interview Todd Wheatland for this episode of the Social Media Marketing podcast.
More About This Show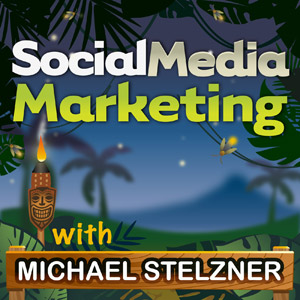 The Social Media Marketing podcast is a show from Social Media Examiner.
It's designed to help busy marketers and business owners discover what works with social media marketing.
The show format is on-demand talk radio (also known as podcasting).
In this episode, I interview Todd Wheatland, author of The Marketer's Guide to SlideShare. He's also head of Thought Leadership at Kelly Services.
Todd shares his insights into how SlideShare can be used to generate more exposure and leads for your business.
You'll learn the tactics to use and the mistakes to avoid to ensure you get the most out of this platform.
Share your feedback, read the show notes and get the links mentioned in this episode below!
Listen Now
Listen now: Play in new window | Download | Embed
Subscribe: iTunes | Android | RSS
You can also subscribe via
iTunes
,
RSS
,
Stitcher
or
Blackberry
.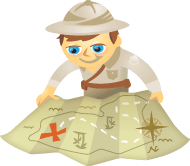 Do you want more leads?
Have you looked into SlideShare?
This article will give you 10 tips to maximize your leads with SlideShare.
Why SlideShare?
The rise of visual content marketing is forcing marketers everywhere to re-evaluate their overall strategy.
No longer can a marketing professional rely solely on white papers and blog posts to get their message to prospective buyers and customers.
It's now vital to include a visual element across all marketing campaigns.
SlideShare is an essential part of any successful content marketing strategy for many businesses. It's much more than just a place to upload your webinar slides, it's a powerful social community with a reported 60 million monthly visitors.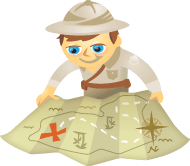 For many companies, the conversation has shifted from "why" or "should" we do social media, to "where" and "how" social media should be done.
A major component of answering those questions effectively is understanding in which social outposts your customers are concentrated, because there really is no benefit in beating your customers to the punch. Companies should follow, not lead, their customers across the social web.
At conferences, I'm often asked something along these lines: "My boss thinks none of our customers are on Facebook, but I think they are. What do I do?"
Here are 4 ways to find out where your customers are in social media: