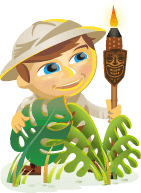 Do you use Twitter to promote your business?
Want to discover how to connect with your audience and engage on Twitter?
To learn how to use Twitter for business, I interview Laura Fitton.
More About This Show
The Social Media Marketing podcast is an on-demand talk radio show from Social Media Examiner. It's designed to help busy marketers and business owners discover what works with social media marketing.
In this episode I interview Laura Fitton, co-author of Twitter for Dummies. She's also founded OneForty (a Twitter app store) and now she is the Inbound Marketing Evangelist at HubSpot.
Laura and I will explore Twitter marketing.
You'll discover how to market yourself on Twitter, develop relationships using the platform and more.
Share your feedback, read the show notes and get the links mentioned in this episode below.
Listen Now
Listen now: Play in new window | Download | Embed
Subscribe: iTunes | Android | RSS
You can also subscribe via
iTunes
,
RSS
,
Stitcher
,
SoundCloud
or
Blackberry
.
How to subscribe/review on iPhone
.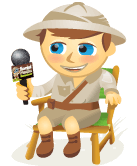 In this video I interview Laura Fitton, founder of Oneforty, inbound marketing evangelist at HubSpot and co-author of Twitter for Dummies.
In this video, you'll find the best Twitter tools for your business needs. Laura also gives some great insights into how you can use Twitter to connect with your audience, even offline.
Be sure to check out the takeaways below after you watch the video.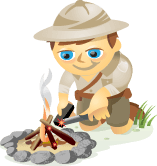 If you've been using Twitter, you've likely checked out an app or two to make your Twitter experience more robust, or even just a bit easier.  TweetDeck, Twitpic and Tweetie are all examples of Twitter apps.
What if I told you there was a magical place that could easily be your one-stop shop for all your Twitter needs? Yes, this place really does exist. It's called OneForty.com, the Twitter equivalent of the Apple App Store.
Twitter Still Rocks for Businesses
Before I jump in to tell you about all the benefits of OneForty, I want to point out that in recent months two reports have surfaced that show Twitter being the #1 choice of all social sites for professionals.