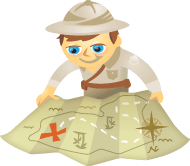 Do you have a social media strategy? Does it involve content? Should it?
The other day I drove past a local convenience store that makes most of its profit from beer, Slush Puppies and beef jerky (not that there's anything wrong with that). A big sign out front asked passers-by to Like them on Facebook.
"It's official," I thought. "Now every business in America has a Facebook page."
Unfortunately, few businesses actually have a strategy for their Facebook page, or for the rest of their social media activity. They tweet, blog and set up a Facebook business page out of fear of being left behind, rather than as a way to engage their audience.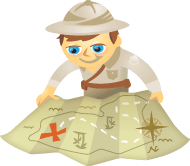 How well do you really know your audience? Do you know their likes, dislikes, needs, fears, wants, and challenges? Getting to know and understand your customers and prospects is the key to growing your business.
With the rise of social media, the importance of knowing your audience has taken center stage. When you listen to your audience, your one-on-one engagement on social sites becomes effortless and ultimately you are able to deliver exactly what they want, when they want it.  The real-time element of social media makes this possible.  With simple online surveys you can take your social media program to an entirely new level.