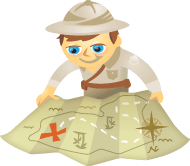 Your audience is the lifeblood of your business, and knowing who they are and what they want is a key to success.
What you might not know is that there's a treasure trove of knowledge about your ideal audience hidden in the sea of followers and fans you've already attracted.
Here are four ways you can learn more about your audience by looking at their social media life.
#1: How Do They Describe Themselves?
Look at their bios on their social networks. How do they describe themselves? What are they passionate about? This may be obvious, but most of the users you'll run into take this space very seriously, and the short (often < 200 character) bio is a precious piece of real estate.
By analyzing your followers' bios, you can get a deeper look into the things that they value most highly about themselves.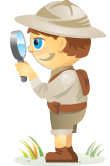 Welcome to our weekly edition of what's hot in social media news. To help you stay up-to-date with social media, here are some of the news items that caught our attention.
What's New This Week?
Twitter Starts Rolling Out New Design: And there are new ways to embed tweets. Be sure to check out the new enhanced profile pages which are currently only available for 21 advertising partners. These new profile pages will slowly roll out to a wider audience of brands in the coming months. Learn more in the video below.