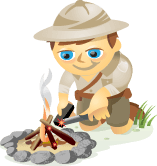 Have you been spending more of your mobile time using smartphone apps than browsing the web?
Suffice it to say, you're not alone.
There are more than a million apps available and according to Sunil Gupta,"Users spend on average, 82% of their mobile minutes with apps and just 18% with web browsers."
In this article, you'll find apps to consider using to help you with your business and social activities.
Due to the enormous number of apps to choose from, I focused on apps that are convenient and provide social value.
Note: For consistency, all screenshots were taken from iTunes app store. I also looked for apps available on both iPhone and Android—and if not identical products on both platforms, another one with similar functionality would be available (see #3 for example).
Here are 26 apps, an A-Z guide to help you conduct business and network while on the go.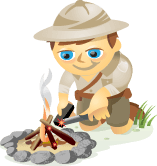 Are you spending more time each day using your smartphone or iPad? Looking for some cool apps to simplify your work and life?
According to a recent study by Flurry, consumers spent 81 minutes per day using mobile apps, compared to 74 minutes of web surfing. Here's where it gets even more interesting. Social networking is one of two categories that dominate mobile app usage with 32% and games are responsible for 47%.
In Search of Apps
As a social media marketer, you'll likely want to find apps that will help you keep up with social networking and stay productive while on the go. Many of us hear about apps from friends and colleagues, from articles we read, from searching around on Apple's App Store to see what's new and through dedicated search engines such as Chomp.