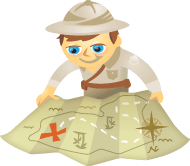 Do you want to learn more about your social media followers?
Have you created social media buyer personas?
You have to know your audience before you can serve them on social media.
In this article I'll show you how to create buyer personas for your social media audience using Google Analytics.
Why Buyer Personas?
A buyer persona goes beyond the definition of your target audience. You use them to create fictional identities that represent people within your target audience who share similarities.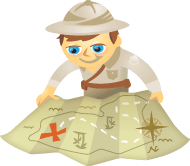 In the competitive world of search engine optimization (SEO), your business blog is a critical tool for your success.
Why is blogging so important to your search engine visibility? Because search engines serve up web pages—not websites—when people ask a question. And here's the important part:
Every blog post is a new web page and every web page is another opportunity to rank well for another search term.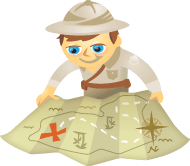 Do you have a social media strategy? Does it involve content? Should it?
The other day I drove past a local convenience store that makes most of its profit from beer, Slush Puppies and beef jerky (not that there's anything wrong with that). A big sign out front asked passers-by to Like them on Facebook.
"It's official," I thought. "Now every business in America has a Facebook page."
Unfortunately, few businesses actually have a strategy for their Facebook page, or for the rest of their social media activity. They tweet, blog and set up a Facebook business page out of fear of being left behind, rather than as a way to engage their audience.