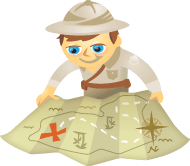 Are you looking for creative ideas to drive Pinterest traffic to your site?
If you're wondering just how effective a great image can be in driving traffic to your website, read on…
Since the launch of Pinterest, bloggers and website owners have been amazed to see just how much traffic this social photo-sharing platform can generate for a site or particular post.
The power of Pinterest comes IF the image on the page or post is a real attention-grabber; in other words, "pinnable."
So how do you create images that tell a story and intrigue the viewer, all in the split second they take to glance at it?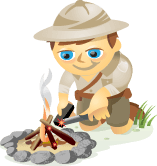 Are you looking for some new ideas to simplify your social media marketing?
Do you wonder how others use social media to attract customers?
We asked the pros for their hottest social media tips. Here's their advice to help you power up your social media marketing.
#1: Draw Attention to Your Custom Tabs in the New Facebook Timelines
If you have a special offer on your website, why not use Facebook to showcase your freebie?
With the new Facebook Timelines fan pages, you can no longer have a custom tab as a default landing tab, so now you will have to draw attention to your freebie with the custom tab photo and the custom tab name.
HubSpot has done a great job of that with their custom tab photo advertising their free ebook and the Customer Case Studies title on one of their other apps.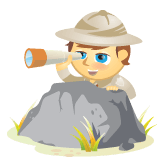 The vast majority of Americans are actively using social media. Has your business acted on this fact?
Are you looking for a way to keep pace with the quickly evolving field of social media marketing?
If so, Social Media Examiner has some exciting news…
But first, consider this story.
Imagine your business competing for your state's "Best Brand" title against huge names such as Target, Dairy Queen and Wheaties.
Now imagine simply leveraging the power of social media and taking the grand prize! Wouldn't that just blow your mind?