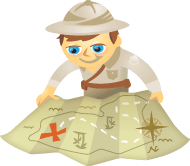 How should business-to-business (B2B) marketers best use question-based social forums?
For business-to-business companies in particular, LinkedIn Groups, Quora and HighTable are just three examples of forums where marketers can demonstrate their knowledge.
In this article I'll cover how B2B marketers can best approach these sites and provide eight recommendations for generating qualified leads and driving sales.
Note: The examples used all come from actual Q&A site conversations, with names removed for privacy purposes.
Overview of Question and Answer–Based Sites
When Q&A social media sites first came out, they were intended for people to exchange ideas and gather information. Unfortunately spammers and non-experts took away from their usefulness for a while.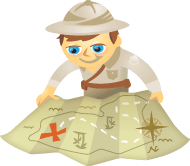 Are you considering using a sweepstakes or contest for an upcoming social media marketing campaign?
Ever wonder exactly how a social sweepstakes ties in with the idea of "viral" marketing?
In this article, I'll analyze the concepts affecting a social media "viral sweepstakes" and how marketers can and (potentially) should take advantage.
What Exactly Is the Meaning of the Term Viral?
Marketers use the term viral to describe media proliferation in two different contexts.
On one hand, viral can describe "massive engagement;" i.e., when droves of people sign up for a particularly enticing offer. Alternatively, "views" can go viral, which occurs when people share a brand campaign with others many times over.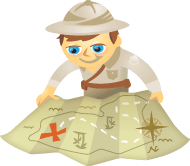 Are you looking to leverage the popularity of QR (Quick Response) codes with the wide-spread adoption of Facebook?
Over the past several months, QR codes have inserted themselves squarely into digital media conversation (even appearing on late-night TV).
In this article, I'll unpack how to get your QR codes to go viral on Facebook.
I'll start by walking you through the process and an example campaign, and conclude with an analytical discussion examining five need-to-know success factors.
Setting Up a Viral QR Code Campaign
Step #1: Generating the QR code
For the uninitiated, QR codes provide a means to open a URL on a mobile phone.
However, a closer look reveals that most QR code generators provide functionality for executing a host of mobile phone actions, including creating a calendar event, sending an SMS or providing contact information.