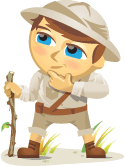 Social media is transforming the way journalists break news.  Consider Robert Hernandez. He was searching for video on YouTube of the Bahrain protests.
He used filters to find videos from Bahrain and then sorted to find the most recent uploads. The top result had just been uploaded and had yet to be viewed. He watched it.
The shaky video was taken by someone in a crowd holding a cell phone. It shows a protester who gets shot and killed.
Record. Upload. View.
Without a news crew standing nearby, this death may have gone unnoticed and unrecorded, but through the power of a cell phone, the Internet and YouTube, this tragic event was captured forever.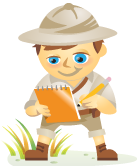 I recently sat down with Peter Shankman, founder of the network Help a Reporter Out, also known as HARO.
In this interview, Peter reveals why he started HARO, why it works and offers tips for starting your own social network. He also talks about how he built his community using social media.
HARO's tagline is "Everyone Is an Expert at Something" and the site's mission is to connect experts with journalists who are under a deadline. More than 100,000 experts are registered at the HARO site and more than 1,200 media queries are sent weekly to his global audience.