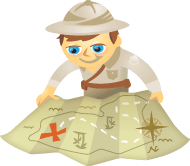 Do you want to bring podcasting into your marketing mix?
Are you stuck because of concerns about time commitment, lack of knowledge or production challenges?
There are many ways to approach business podcasting without interupting your schedule, budget and skills.
In this article you'll discover how three businesses started a podcast and what they uniquely did differently.
Use their examples for inspiration to set up your podcast to fit your particular needs, time and budget, and reap the benefits of creating a personal connection with your audience through audio.
Create a Podcast From Anywhere With Limited Equipment
Natalie Sisson, The Suitcase Entrepreneur, provides a great example of how to podcast from anywhere with limited equipment.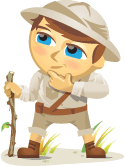 Does the phrase direct marketer conjure up sleazy images? If you thought yes, you're not alone.
Both social media marketing and direct response marketing place a focused pitch on the right list (prospects) and understanding what they want in order to engage them with relevant information that will get them to buy from you.
So why are social media and direct response considered mutually exclusive?
Jonathan Fields, author of Career Renegade, put a stake into the hearts of social media "purists" when he said, "Those making the most money with social media marketing today are doing so by turning it into direct-response 2.0."